StandOut Resume, LLC is a full service resume and career "one stop shop". We are a top professional resume service offering a variety of career and professional resume related products to help you stand out among the competitive crowd of applicants. We offer professional resume help, cover letter writing, and other career related services. Our resume writing service is unique in that we believe in quality not quantity, and we work with all clients one on one to build the perfect resume to help you land that dream job. StandOut Resume, LLC also offers cutting edge career consulting one on one with our top resume writers and career consultants to offer you the most advanced interviewing tips and strategies to land the career you deserve!
Unemployment is at an all time high, and unfortunately it continues to stay stagnated. Our
professional resume writers and career counselors know the importance of making sure that your resume stands out among the fiercely competitive sea of applicants. We offer a unique one on one approach to building your resume, enhancing your career, and helping you land the job of your dreams! Our experienced and professional resume writers know exactly what it takes and what to incorporate into your resume to make it unique and to be one of the chosen resumes by employers.
The same resume template does not fit all clients. In fact, we custom tailor fit each resume, cover letter, follow up letter, and career consultation to every client. At StandOut Resume, LLC, we truly take a personalized approach to your resume and career needs! We offer individual career consulting to help you not only be better prepared for your interviews, but to learn the best interview practices, follow up techniques, answers to the tough interview questions, and where to look for the unpublished jobs. Up to 85% of jobs are unpublished. Our career consultants can assist you in finding them with unique job searching techniques and cutting edge job applicant marketing tactics. At StandOut Resume, LLC, our services go beyond expert resume writing. Even if you already have a professionally written resume, it may be in our best interest to sign up for our career consultation to fine tune your interviewing techniques, job hunting skills, and advanced techniques on landing the position. We are here to assist you with all career development techniques to put you in control of your career. For more information on our products,
CLICK HERE
.
Why Use a Professional Resume Service?
You started looking for a service for a reason. Normally most of our clients find that they see there resume as basic and not sure how to turn their resume into something that hiring managers want to see. Perhaps, you have been sending out several applications with a low call back rate. These are just a few reasons our clients have chosen to utilize our Professional Resume Writing Service. Whatever the reason may be we are here to assist you in all of your job seeking needs!
---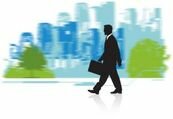 Our Process
Personal one on one consultation, in order to discuss your personal career goals, your resume, and achievements.
We then start the process of writing including formatting, structure,and verbiage.
Next, we speak with you and get your feedback on the rough draft. *We tailor fit your resume based on your feedback and our professional knowledge.We work to achieve a final copy of your resume.We guarantee your satisfaction and will continue the editing process until you are 100% satisfied.
We also store your resume automatically for up to 3 years in our database.
Cover Letters/Thank You Letters
Cover and Thank you Letters are two of the most important steps in finding a new job. The cover letter should be crisp and make the reader want to know more about you. It is your first opportunity to make an impact. The Thank you letter is also a vital touch in ending your process. We help with writing letters to make a true impact on your job search.

Three Resume Types
We offer 3 different types of resumes as well as career counseling, mock interviews/critiques, and online job board search listings. searches. Our highly experience resume writers always custom develop each individual resume using your choices from the most common format of resumes. This includes the chronological resume, the functional resume, and the combination or hybrid resume. Each resume style has their own unique pros and cons
. If you would like to learn more about the 3 styles of resumes, please

CLICK HERE

.
---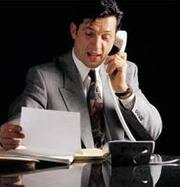 Does Your Resume "Make the Grade?"



For medium and highly sought after jobs, it is safe to assume that employers are receiving between 200-600 resumes for one open position. Furthermore, most hiring managers will only spend 30 seconds looking over a resume. You need to have your resume stand out from the others to be chosen. In addition, many companies have migrated towards using an HR Applicant Tracking System, which is an automated scanning software program that will "read" your resume along with the hundreds of others and pick out only a select few that include specific key words that pertain to the job. Our Professional Resume Writers know exactly what Industry-Specific keywords to include on your resume so it is one of the ones selected.

Interview Preparation
Resumes are only the first step in the interview process! We can help with interviewing skills. Once you utilize your resume to get the ever exciting call for an interview, you schedule the date and time. You have chosen the perfect outfit, printed extra copies of your resume and did the ever important company research, now it's crunch time! Determining what an interviewer is unknown, as no two interviews are exactly the same. You may have some great thoughts on how to answer specific questions, but what you don't know is how your answers are really interpreted by the interviewer. We go over those tough questions in our one on one interview sessions. We create a mock interview and analyze your answers. We make suggests on where you can improve and how to answer the hard questions that are thrown your way.
In this session we will cover all aspects of the job search from, personality tests, resumes, job searches, and a primary focus on interviewing!
"
I wasn't having very much luck getting interviews so I decided to use Stand Out Resume. I had them make me two different style resumes so I could use each of them for different job postings. I chose a Chronological and a Combination resume. I bought a few other products too in a package deal. One was their special cover letter that really does generate more call backs. I was amazed at how many more employers chose to interview me with not only my new resumes, but after I sent my resume a second time with the special cover letter like my Stand Out Resume consultant instructed me to do. I went from just one or two calls for interviews every couple weeks to about one per day. I did find a new job a lot quicker than I thought. Thanks guys!" -
Shauna W. Houston, TX
---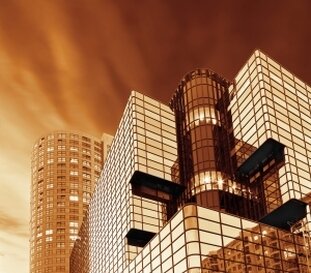 Don't Procrastinate-Get Started Today!
Did you know that for every $25,000 in yearly salary that you seek, you lose nearly $100 per day by being unemployed or underemployed. If you are seeking a $150,000 executive sales position, and you are currently underemployed earning $50,000 annually, in a week you have lost over $1900. It is so important to invest in your future and have the best resume, job searches, and interviewing techniques at your disposal. StandOut Resume, LLC can assist you with everything you need. We can give you tips on interviewing, build you several styles of resumes used in different circumstances, teach you how to answer the tough interview questions, sell yourself to the hiring manager, and negotiate your compensation package. We have extensive experience in all of these areas, and are ready to help you and your new career.
We offer many services to assist you with your job search:

~Delivering the American Dream, One Person at a Time~